SEO for Personal Injury Lawyers
You have booked an awesome domain name…
…and launched a stunning-looking personal injury law firm website.
Nice work!
But, there is only ONE problem:
Your beautiful-looking website is invisible on Google.
In other words:
Your website isn't ranking on Google's first page.
Does this sound familiar to you?
If so, here is the GOOD news…
You DON'T need to worry anymore.
Because:
Your search for personal injury law firm SEO services ends here.
Get ready to outrank your competitors on Google!
With a smile! 🙂
Is this really possible?
Absolutely.
But how?
That's our responsibility. We are here to take on challenges.
Bingo! 🙂
Try our personal injury law firm SEO services, to achieve great SEO results!
Email: marketing@digitalseoland.com
Mobile: 8013023976 and 7980883582
7 Reasons Why You Should Hire Us
There are a lot of attorney SEO experts that claim they do white hat SEO.
Unfortunately, it's not true!
A few SEO professionals, still using blackhat SEO techniques.
Risky!
However, we don't make any fake promises to our clients…
Instead:
We only do quality SEO works…
Now, let me show you:
7 reasons why you should try our SEO for personal injury attorneys:
We help our personal law firm clients to dominate their market
We follow Google's SEO guidelines
We build backlinks from relevant websites and blogs
We focus on profitable keywords
We communicate with our clients
We are passionate about search engine optimization (SEO)
We have years of practical SEO experience
Interested in talking with our personal law firm SEO advisor?
We will be happy to dive into your market to see if we can help.
Hi everyone, this is Rintu Biswas working as an SEO specialist since 2011.
My SEO advice has been featured on some of the most trusted websites.
Such as:
Yahoo.com…
Okay, enough about me…
Now: 
Coming to the main topic:
I, along with my SEO team, provide attorney SEO services.
(Using ONLY white hat methods).
Personal injury lawyer SEO services and rank your legal website on Google's first page
Try our SEO Service for attorneys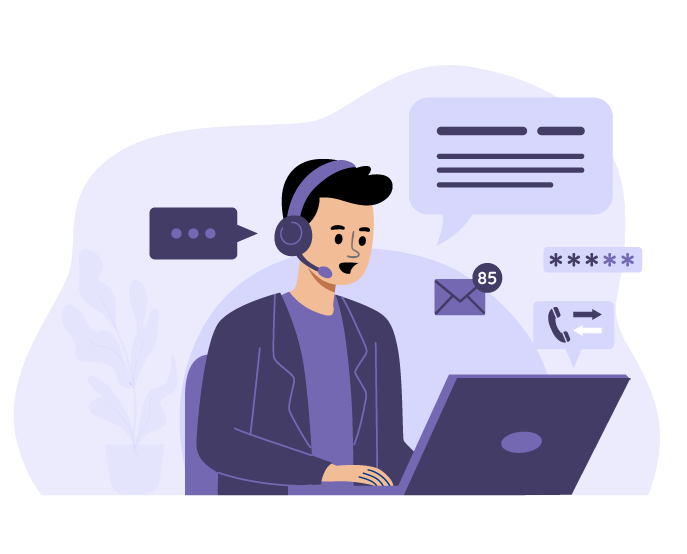 Why is SEO so Much POWERFUL?
It's NOT that hard to understand why SEO is so powerful.
You just need to ask yourself or any other person a simple question…
…when you need any information or knowledge to solve your problem…
…where do you search online?
The answer would be (almost in 99.99% of cases):
Google.
If you want more targeted leads, sales, and revenue for your law firm…
There is ONLY one option for you:
Ranking on Google's first page.
And:
To rank well on Google, you need highly professional SEO experts.
In other words: Mr. Rintu Biswas. 🙂
Case in point:
SEO is a part of the Inbound marketing channel…
…people are coming to your website (inbound).
That's why SEO brings a higher conversion rate than other marketing channels.
Not only that:
According to Barrel Associates:
Over 65 billion was invested in the SEO industry in 2016…
This is really HUGE!
Personal Injury Lawyer SEO Services
(You Should Give Us a Try)
Getting higher Google rankings (SEO) and more targeted traffic isn't easy anymore…
Getting higher Google rankings (SEO) and more targeted traffic isn't easy anymore…
Google's John Mueller said the exact same thing:
So:
What's the solution?
Consult with our personal injury lawyer SEO expert Mr. Rintu Biswas.
We know what Google wants and we provide that in our SEO services for Personal Injury Lawyers.


Our SEO team strictly follows Google SEO guidelines.
However:
There are thousands of SEO specialists, who are doing black hat SEO methods…
Shocking information RIGHT?
Unfortunately, it's a real story.
We should point out that:
Black hat SEO strategies can push your website to get penalized by Google.
(any day and any time)
And:
If your legal website gets penalized by the world's BIGGEST search engine (Google),
Believe me:
It will be extremely challenging to get back on the RIGHT track.
Fortunately for you:
As a personal injury law firm SEO consultant, we NEVER use black hat SEO.
We know what Google wants…
…and we do SEO for legal websites accordingly.
We offer attorney SEO services to make our client's businesses profitable.
This makes our SEO services for personal injury lawyers different from other SEO services.
SEO Services for Personal Injury Law Firms
(Our SEO Action Plan)
As a Lawyer SEO specialist, we follow step-by-step SEO Action Plans
SEO Audit Report (Legal website health checking)
Competitor analysis (Google's first page rankings)
Keyword research (The foundation of SEO)
Keyword mapping (SEO target pages)
Content planning for all the target pages
Optimizing each landing page's content for UX and SEO
Link building campaign (This is an ongoing process – SUPER important)
Monthly ranking report to our law firm SEO clients
SEO for Personal Injury Attorneys:
Contact Us TODAY!
Listen once again…
If you want an ROI-driven personal injury lawyer SEO consultant…
…and, want to get Google's first-page ranking for your target keywords,
Look no further…
Give us a shot and you will NOT be disappointed…
So:
Pick up your phone and contact us.
It's important to make a profitable decision TODAY!
SEO For Personal Injury Lawyers:
Skyrocket Google Rankings