9 reasons why you should hire our SEO specialist in Dubai:

We help our clients to dominate their market

We follow Google's step-by-step SEO guidelines

We focus on building trusted and relevant backlinks

We always looking for finding profitable keywords

We communicate with our clients weekly & monthly (If needed, daily)

We are passionate about SEO & always ready to learn new things

We have years of practical Google SEO experience

We always looking for improvements (better rankings, more leads & conversions)

We never do any fake promises
If you search on Google with the keyword SEO expert in Dubai, you will see several websites are ranking.
Sometimes, choosing the best & reliable Dubai SEO expert to work with is challenging.
You should only work with experienced SEO experts who have some real SEO results.
Anyone can claim he is the best SEO expert…
But, do their results speak for themselves?
We don't make any fake promises to our clients…
We only follow quality SEO techniques…
Over time, these quality SEO approaches will do the magic.
In other words, Google's first page rankings.
Want to outrank your competitors on Google?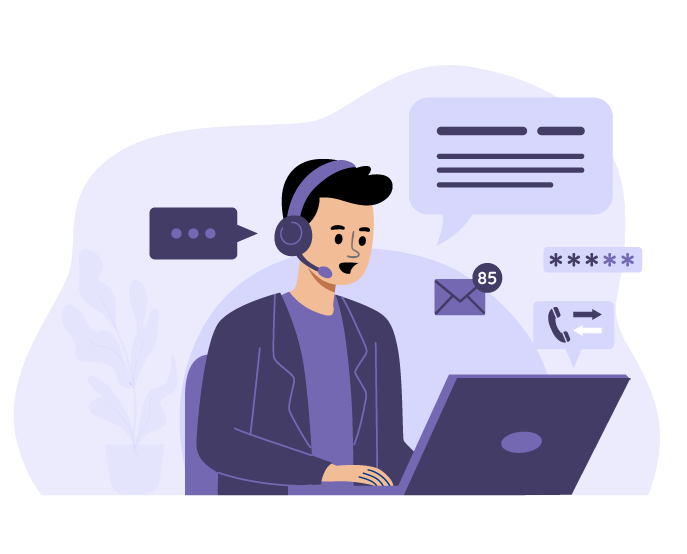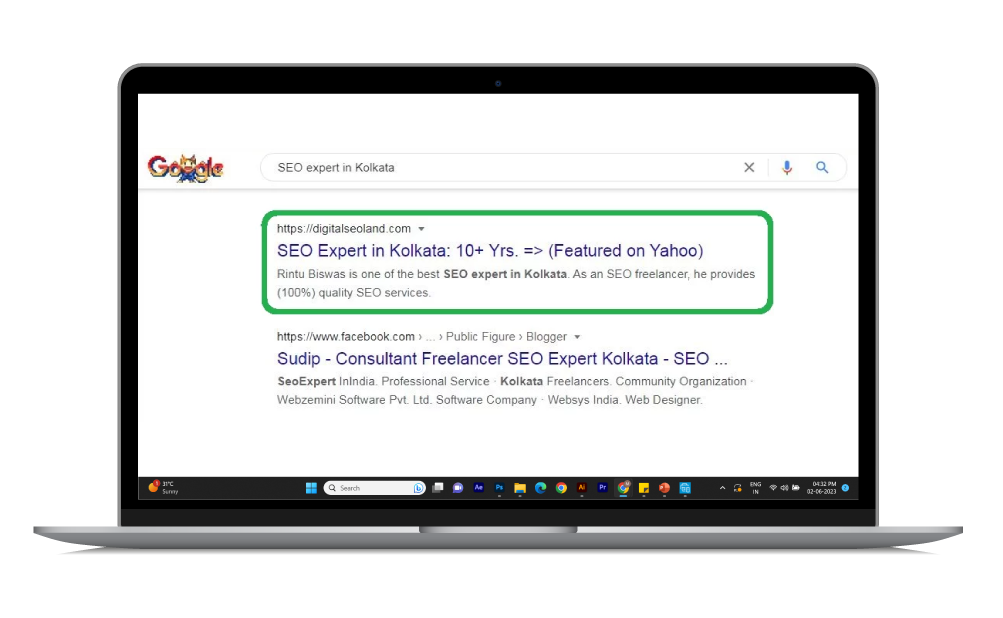 Some of Our Proven SEO Results
Here are some of our own Google rankings:
Keyword: SEO expert in Kolkata
Also, ranking in Google's featured snippets for one of our most profitable keywords:
Want to see our old SEO results? Go to our SEO success stories page.
Now: It's Time to Reveal, Who Am I?
Meet your Dubai SEO expert: Mr. Rintu Biswas.
I have been working in the search engine optimization field since 2011.
Quality backlinks will help to grow your website's authority and trust.
Recently, I have been featured on the reputable website Yahoo.com.
(Along with 7 international well-known SEO experts.)
This helps them to figure out which website is trustworthy.
The internet is the absolute battleground for businesses today.
Here you'll be able to run the course of the entire sales funnel, in a lot more sophisticated fashion.
The search engines and the traffic that comes from it will play such an important role.
Do it right and it'll bring you the results you want for your business.
Otherwise, you'll go about in circles trying to figure things out, as your competitors leave you behind.
That is where hiring an SEO expert Dubai can make a real difference.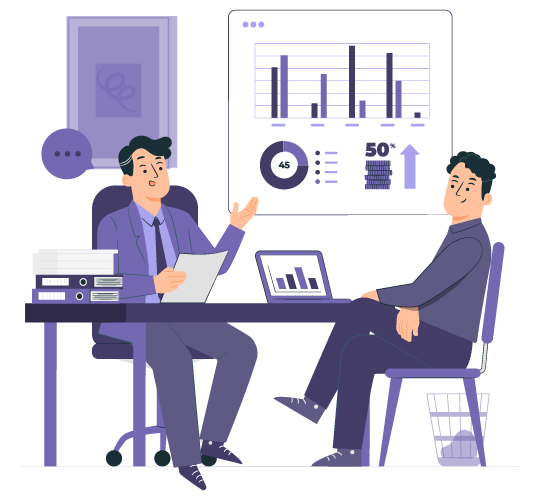 Our SEO Process: Step-By-Step
We always follow a step-by-step process for every SEO campaign.
A well-structured SEO process is a MUST to achieve long-term SEO results…
Want to outrank your competitors
on Google?
The Best SEO Packages in Dubai
As an SEO specialist in Dubai, We will charge the most reasonable amount possible for the SEO services that we provide.
That way you won't have to make any extra cuts to your business expenditures.
Our SEO packages depend on a lot of different factors.
Each SEO campaign is different and unique.
Hence, our SEO cost varies from campaign to campaign.
Once you email us all the requirements, our SEO expert in Dubai will revert back to you.
What are you waiting for?
For the best local SEO services in Dubai, get in touch with us TODAY!
…and get higher Google rankings.
SEO Expert in Dubai
Frequently Asked Questions
How long will it take to see SEO results?
As a Dubai SEO expert, we would be honest with you… SEO is an eventual marketing process. Google's ranking depends on a lot of factors. Thus it should rank higher than others. For example:
The keyword competition
Your website's authority
Bad backlinks profile (if previous SEO agency builds low-quality links) etc.
Sometimes, you may notice GREAT results within a few days.
(If you target low competitive keywords)…
…Sometimes it may take a few months or even a year.
However: In our experience most of the time it takes 4-6 months to see positive results.
What is the cost of your Dubai SEO services?
It depends on several factors.
First, we analyze our client's website along with the competitor's websites.
Once we do that, we then come up with suitable packages for our SEO services.
Who will make the content planner for SEO?
Our SEO expert in Dubai will make the content planner for the SEO campaigns.
Note: Our SEO team leader will review the content planner as well.
Who will write the content for the SEO campaign?
We will handle the content department for the SEO campaign.
We have a dedicated content writing team with proficient knowledge in SEO based content creation.
Where is your SEO team based?
Digital SEO Land was founded by Mr. Rintu Biswas. He and his entire SEO team are based in India. We provide pocket-friendly SEO services globally.
How many backlinks can I expect from your Dubai SEO services?
We don't sell our Dubai SEO service packages based on the number of backlinks.
Agencies that sell SEO services based on the number of backlinks may focus on producing low-quality links using spam techniques.
We focus only on quality content distribution.
Where do the content you create get published?
All the articles will be submitted in high authority guest posting sites, web 2.0 properties, and other niches.
As an SEO consultant Dubai, we focus on relevancy.
Note: When it comes to SEO and backlinks, relevancy is the KEY.
Can I see the backlinks you have created to my website?
Absolutely!
Our SEO project manager will send you the off-page SEO report (monthly) where you can see all the backlinks report.
Will you build do-follow or no-follow backlinks to my website?
It's a nice question.
The backlinks profile will be a mix of do-follow and no-follow links.
If our Dubai SEO specialist notices that a good website is providing a no-follow link, we may try to get that link.
Why is that?
Because a mix of both types of links is a safe approach.
Do you need access to my Google Search Console account?
Yes!
It will help us to take the necessary steps to make a successful SEO campaign.
How do you check keyword rankings? Do you use any tools?
Our Dubai SEO expert team manually checks keyword rankings in Incognito Google.
(by changing our location to the client's location).
Yes, we do use SEMrush, Ubersuggest, Google Search Console for tracking keyword rankings.
Local SEO Services Dubai : Contact Us NOW!